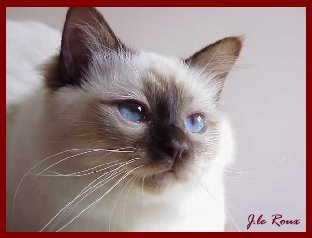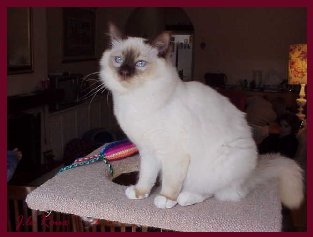 Above & Below: Chloe, a gorgeous chocolate point female belonging to Sandy Gunst of NOOITGEDACHT BIRMANS.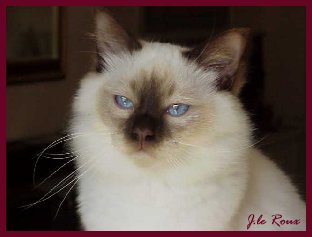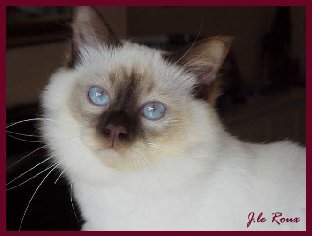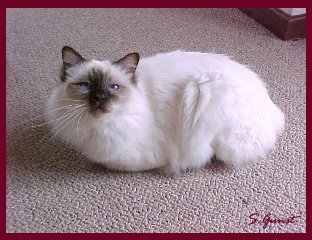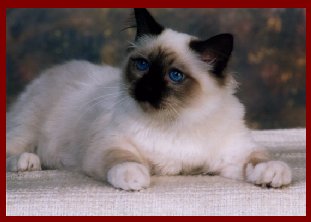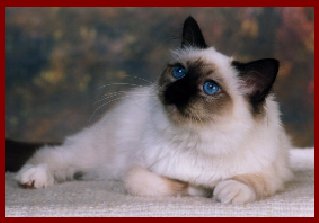 Above: The charming Burma Magic (Seal point), is owned by Joelene Lee of Gordons Bay.

Above: Chenca, a blue point spayed female, also belongs to Betsy Til of Melkbosstrand.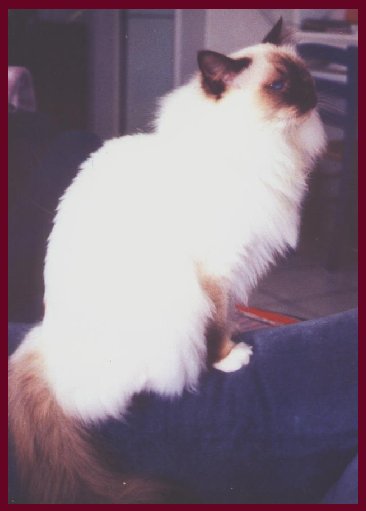 Above: "Mirah", a stunning chocolate point boy lives with Betsy Til in Melkbosstrand.