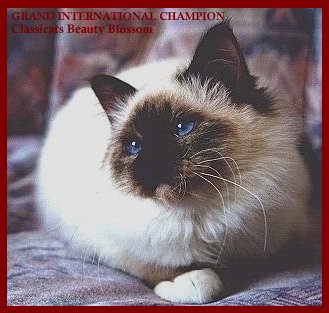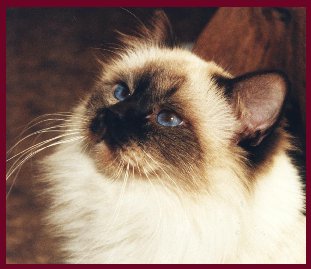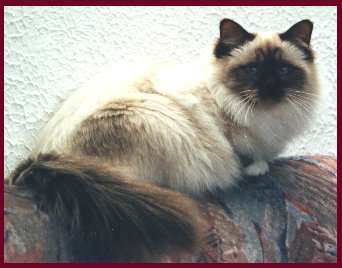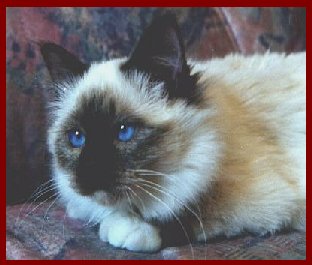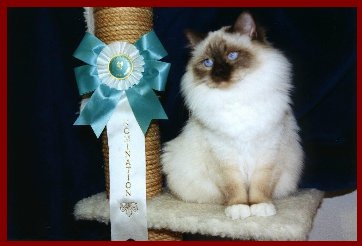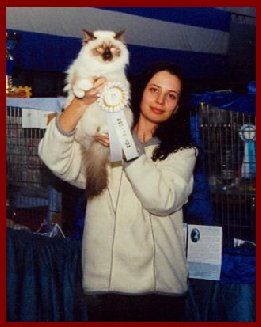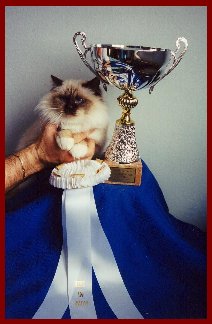 Blossom is a stunning Chocolate point female, proudly owned by Elda Jercog of INLAY SHINE Birmans, Sesana, Slovenia. During 2001, Blossom was awarded her Grand International Champion title! Thank you Elda for looking after our baby so wonderfully.
BREAKING NEWS: BLOSSON JUST BECAME AN EUROPEAN CHAMPION!!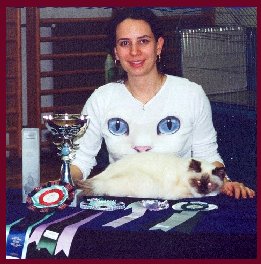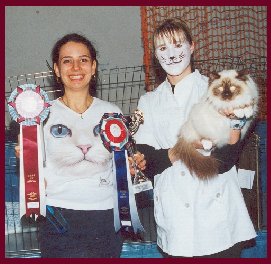 Above: Blossom with her proud owner Elda at a show in Ljubljana, where she was CACE, Nominated, Best of Variety, Best in Show and Best of Best III.