Seal point (Import Denmark), DOB: 05-Apr-2002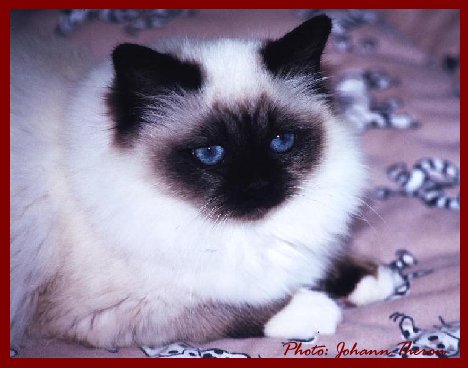 Ivan is one of our two new imports from Denmark and we are very excited about these new additions to our breeding program. Our sincere thanks goes to Kirsten Ulsoe of Denmark for sending us these beautiful babies.

Seal point (Import), DOB: 06-Apr-1995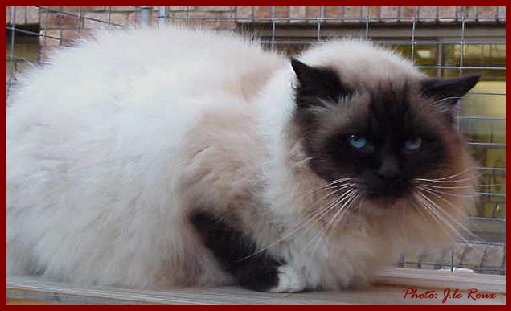 Merry Mac is our 3rd import. This magnificent cat was bred by Danish breeder Kirsten Ulsoe. He came to live with our dear friends Norbert and Marlies Eckers (v.Sechseichen cattery, Germany) and we were delighted when they entrusted us with this very special boy. Merry Mac settled in very quickly and is fully part of our family. And WHAT a stud! He has very good size, type, lovely soft and silky pale coat, good eye colour and tons of purrrsonality - he is also very affectionate. He has a big and stocky build, and is low on his legs. He does not like to be alone and he demands company all the time. So when he complains, I jump!!
I had several litters from him since he arrived and I am very happy with the quality kittens he sires. I am very fortunate to have him – it seems that he is a perfect match with most of my females. I did not keep any babies from my previous male and since I kept kittens from Merry Mac for breeding, I regard him as my foundation stud.